VOOPOO has released it's newest additions to the VMATE range: the VMATE Infinity Edition and the VMATE E. Whilst I tested both devices I feel like they need their own reviews. Today we're going to be reviewing the VOOPOO VMATE Infinity Edition pod device. This is a simpler option within the range. Let's take a closer look, shall we?
Appearance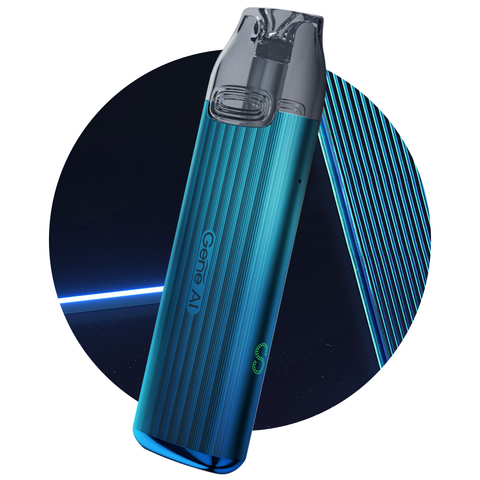 The Infinity Edition is a very simple looking mod. It has a metallic finish and features the logo for VOOPOO's iconic GENE Chip. There are two airflow holes, one on either side of the device and a USB-C charge port on the bottom. Also, on one side of the kit it features an infinity symbol, hence the name. This icon is the LED light and features a colour changing battery indicator.
The simplicity of the device is what makes this kit appealing. A simple metal finish with a smart looking colour changing LED.
Performance
The Infinity performs well, considering how basic it is. It has an integrated 900mAh battery, which is good enough to last all day. This will last even longer if you make the switch to the 1.2ohm pod, as it'll be drawing less power from the battery. Also, I found the draw on this kit very smooth and the 0.7ohm pod gave a great RDL experience.
VOOPOO VMATE Infinity Edition – Ease of Use
The simplicity of this device made it a great MTL vape and gave decent flavour through the life of the pod. Also, charging the device is very simple thanks to its USB-C charge port and the pods are extremely easy to fill as well.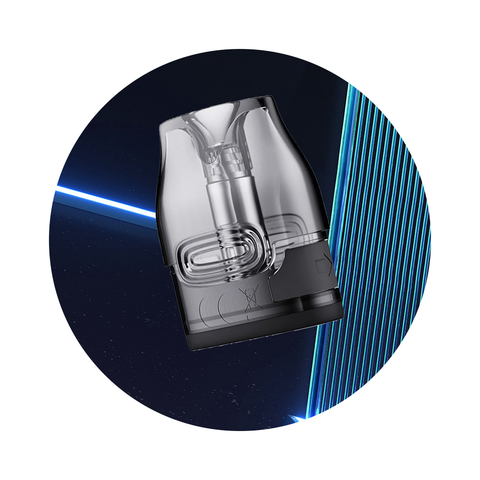 Price
You can purchase the VOOPOO VMATE Infinity Edition for £10.99, which is incredible value for money. Also, the pods are £4.99 for a pack of two. Considering the build quality of this device, I expected it to be a lot more.
Target Audience
With the 0.7ohm pod coming in the box this kit would best suit vapers who prefer a RDL or airy MTL vape, but with purchase of the 1.2ohm pods this kit is perfect for most MTL vapers. Also, this kit is also a great choice for new vapers, as the simplicity of the device means that they can make the transition easier.
VOOPOO VMATE Infinity Edition – Final Verdict
This kit is an excellent choice for new and MTL vapers. It's simple to use and maintain, performs pretty good and is extremely good value for money. Also, the quality of this device is what sets it apart from similar devices like the Vaporesso Osmall 2 or the GeekVape Sonder U.