Press Release
On October 10th, Birmingham time, the 3-day Vaper Expo UK ended, which attracted more than 300 well-known e-cigarette brands around the world. Under the witness of more than 30,000 spectators, they competed for many highly competitive awards.
Among them, VOOPOO, which is famous for its innovative strength, has lived up to expectations and won the most innovative hardware award in 2022, which also highlights its excellent achievements in scientific and technological innovation, appearance innovation and other aspects.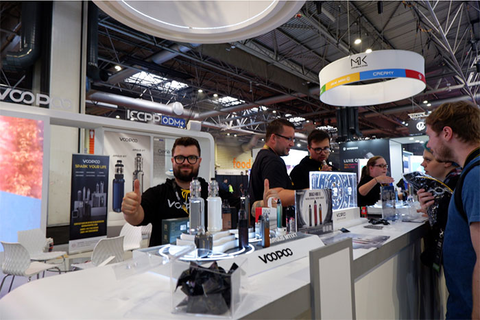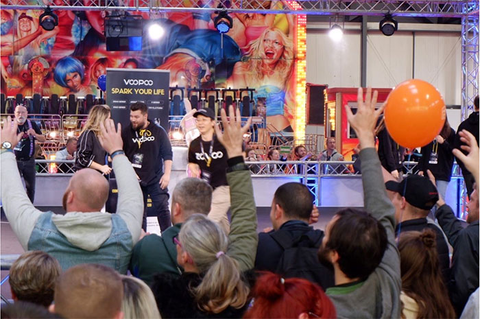 As a high-profile event in the industry, it is also the most prestigious industry summit in Europe, and strength of the awards is self-evident. The product that won the Most Innovative Award on behalf of VOOPOO this time is the POD product VMATE E. According to the introduce of the awards organisers, the award-winning VMATE E is extremely innovative in both appearance and taste, its unique anti-dust cover has been widely concerned by the judges and the audience, and the cartridge has done excellent work, Fresnel lens, antibacterial silver ions, professional ITO atomisation technology, the ultimate taste, everyone who has experienced VMATE E gives a five-star evaluation.
It is understood that this is not the first time that VMATE E has been recognised by the industry, as early as less than two months after the product was listed, it was listed on the Versedvaper media "BEST VAPES FOR NICOTINE SALTS 2022" list with its outstanding strength.
VOOPOO, since the first DRAG, has gained more than 5million fans around the world with its strong product strength, and now it is fully covered all categories of electronic cigarettes from MOD, PODMOD to POD, become the e-cigarette category experts.
According to the official website of VOOPOO, it also released a new POD on October 18th, which is also under ARGUS series of VOOPOO. The official picture reveals its slogan of "FAST AND SPEEDY", which is believed to be a very disruptive product and makes us look forward to the surprise brought by VOOPOO.