Today we are going to talk about the pod vape kit from the Vaporesso Zero range - Vaporesso Zero S Pod Vape Kit which has 2 predecessors already - Vaporesso Zero and Vaporesso Zero 2. These three generations of products have some aspects in common, each of them comes with a sleek and compact body which you can easily hold in your palm; They have similar oval mouthpieces and oval devices; They also feature a futuristic and innovative spacecraft-shaped design; And they are all pod vapes which create MTL vaping style for vapers. However, the Vaporesso Zero S Pod Vape, what can we expect from it?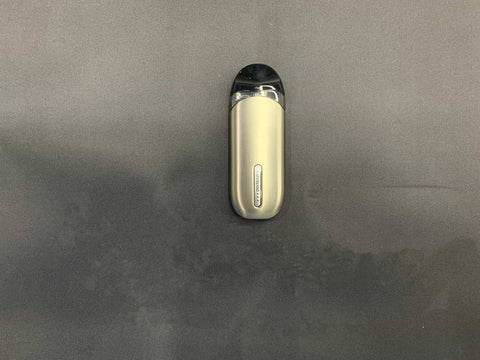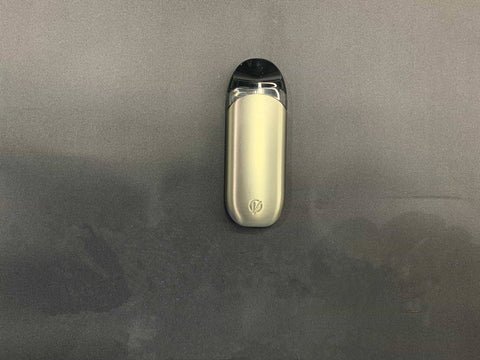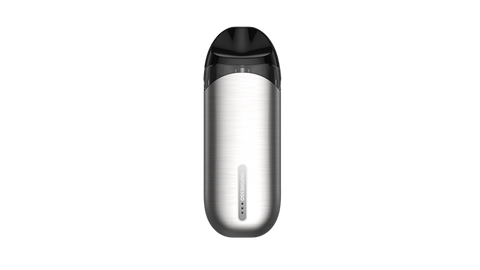 Silver is definitely my favourite colour among the other 7 colours because it is rather humble and elegant under any light circumstances, offering an eyeful experience. On its front, it is placed a row of white indicator lights and the mark "VAPORESSO", and a classic "V" logo is embedded in its back which helps you easily recognize that it is a Vaporesso product.
It is a super compact pod vape with a simple yet beautiful design, there is not any button you can find on the device, it is an inhale activated pod vape of course. Basically, there are three parts to the device - mouthpiece, pod tank, and device. The Type-C charging port is on the bottom of the device. Interestingly, this pod vape can stand firm on the table with its 3 sides - left side, right side, and bottom.  
Though it is very compact, you can still feel the heavy metal weight in your hand, and this kit weighs 95g. The Vaporesso Zero S Pod Vape brings a wonderful hand feeling and a nice look, the polished metal offers a glossy yet a little matte texture which means you can touch the device without leaving any fingerprint and enjoy the shiny glossy look.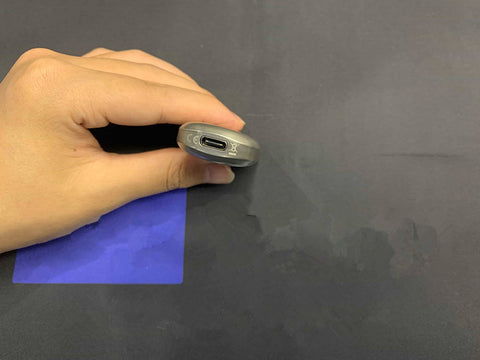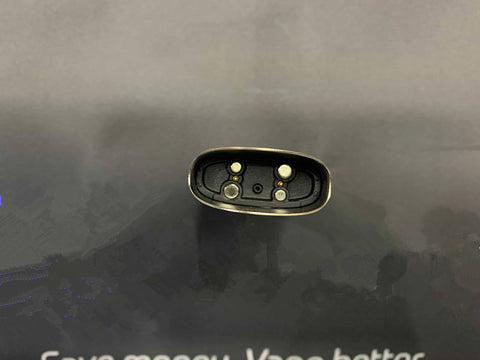 What's in the box?
·1 x Zero S device
·1 x Zero S 1.2ohm Pod
·1 x Type-C USB cable
·1 x User manual & Warranty card
·1 x Reminder card
Main Features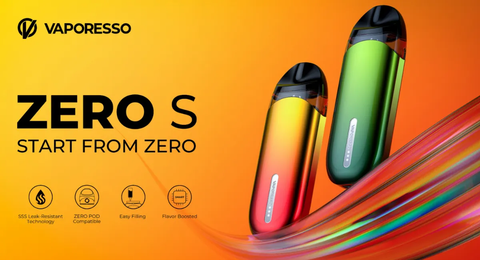 ·Compact to carry
·Easy to use
·Inhale Activation
·Top filling
·TYPE-C charging port
·Dimensions: 84.9x31.4x13.5mm
·Pod capacity: 2ml
·Pod resistance: 1.2ohm
·Battery capacity: 650mAh
·Charging: Type-C charging port, 5V/1A
The Vaporesso Zero S Pod Vape is powered by an internal 650mAh battery which is lower than its predecessor Vaporesso Zero 2 which has a built-in 800mAh battery. However, it does not affect the whole, the Type-C charging port can charge the battery full fast. A 1.2ohm coil is housed in the 2ml pod, and there is a little difference in the filling method compared to other refillable pods - you should snap off the mouthpiece from the pod first, then find a red hole(that's the filling port), and then insert the needle of your bottled e-liquid to fill the pod.
Thanks to its buttonless and inhale activation design, even a first-time vaper can know how to use this pod vape very quick. You do not have to care for the power settings or coil resistance because it is all automatically settled. All you have to do is fill the pod, vape, and charge. The pre-installed pod has a 1.2ohm coil which means you will need nic salt e-liquid to use with this pod vape and create a smooth MTL vaping experience.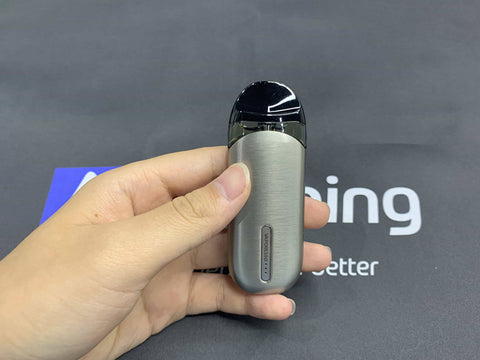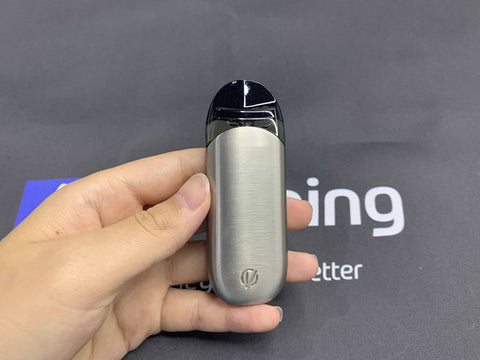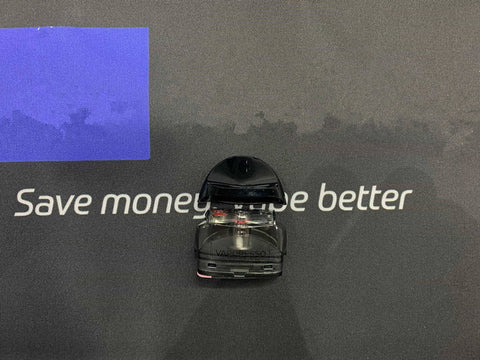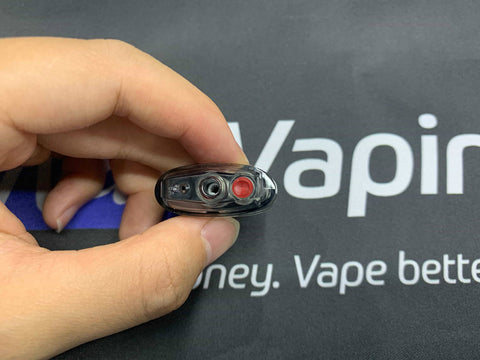 Performance
A good pod vape deserves a premium nic salt e-liquid just like a good horse deserves a good saddle. To test how the Vaporesso Zero S Pod Vape actually performs, I filled the pod with my favourite nic salt e-liquid in 50/50 PG and VG at 18mg nicotine strength, grape & grapefruit ice flavour.
Pay attention! Before connecting the pod to the device, remember to peel off the plastic seal on the bottom of the pod. Meanwhile, always remember to prime the coil when you first fill the pod, it may take some minutes to let the e-liquid fully soaked in the coil but you don't want to get a burnt taste, do you? The Vaporesso Zero S Pod Vape did not let me down, though some e-liquids splashed from the mouthpiece in the early puffs, things went better as I vaped more - a warm vapour, dense cloud, and smooth throat hit all surging into your mouth, throat, and lungs, this was definitely one of the extraordinary MTL vaping experiences I ever had.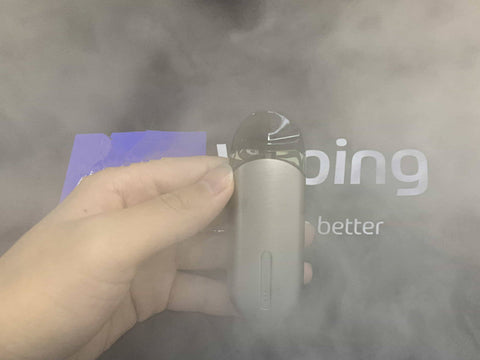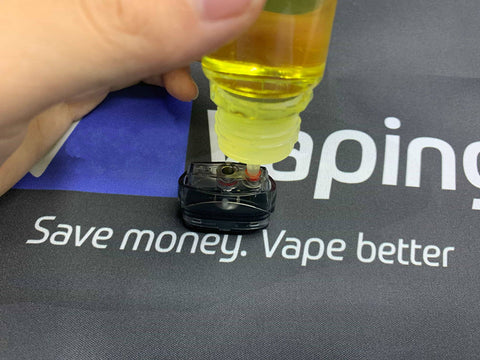 Pros and Cons
There are some evident pros and cons of the Vaporesso Zero S Pod Vape that I want to express, and some points are subjective.
Pros
Humble and elegant appearance;
Super compact and portable design;
Wonderful glossy texture with a matte touch;
The ergonomic mouthpiece offers a very comfortable inhale;
Excellent MTL vaping experience;
Stable and consistent output;
Easy to use, perfect for beginners;
Cons
It is a little bit difficult to snap off the mouthpiece from the pod, it may require some technique, practice makes perfect after all;
More Details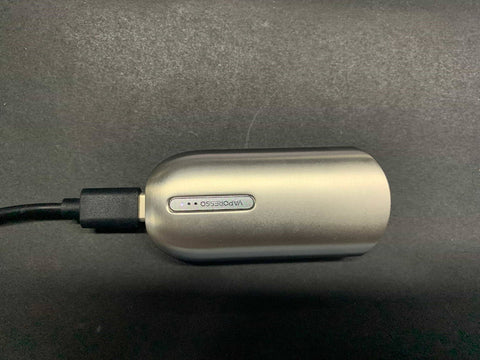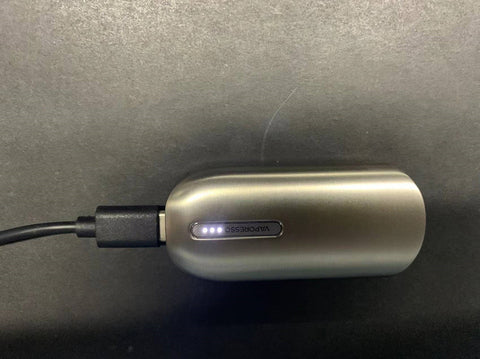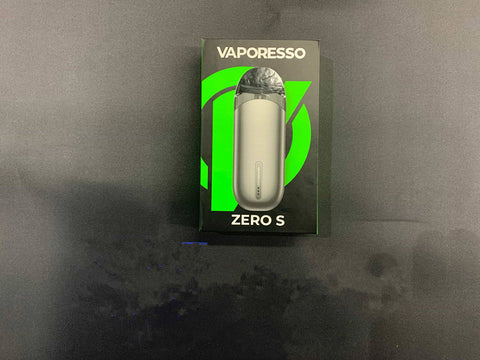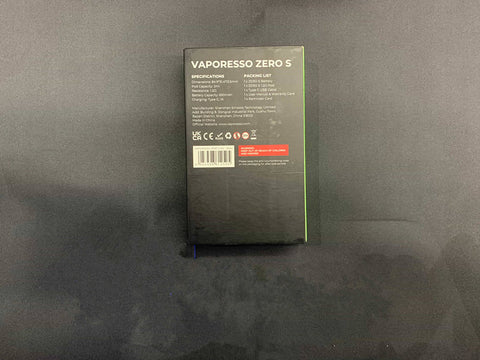 Verdict
Anyway, I would highly recommend this pod vape kit to those who want to get a simple device with a wonderful and satisfying performance. There are no confusing operation buttons, complex menus, and fussy pre-works, all you have to do is to choose your favourite nic salt e-liquid to fill the pod, then vape and go!