If you are exploring the idea of making the switch from tobacco to vaping or are you a hardcore vaper, ready to build your coils and chase clouds then Vaporesso online vape shop has the right products for you.
Our vape store locator, Vaporesso, has a real drive to give people a vaping life that is safe and of the highest quality – meeting and exceeding the needs of anyone interested in the vaping world. We know that these needs are different for everyone, so we strive to make products that can fit all types of vapers – whether you've just started vaping or have been doing it for years.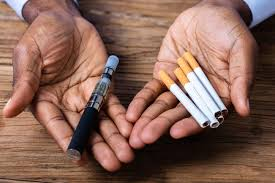 For anyone out there who is looking at starting vaping and wants to see how easy it is to make a switch from tobacco to vaping then check out our vape kits such as the Vaporesso Barr, Xros, and the Vaporesso Degree. Our devices range from portable to high battery-powered ones.
If you prefer a portable vape pen we have all the best new releases like the Vaporesso VM Stick 18. For more advanced vapers, take a look at our vape mods, such as the Vaporesso LUXE 220W Mod or the Gen X Mod, to customize and maximize your vaping experience.
Every vaping device is powered by a battery. Most vaporizers use lithium-ion batteries because they are rechargeable and therefore offer great value and convenience. The battery provides electrical energy to the atomizer portion of the device. Inside the atomizer, you will find one or more heating coils. When the device is turned on, the electrical power enables these coils to begin generating heat. Near the end of the vaporizer device is the tank, which can also be called a cartridge if it is of the disposable variety. This tank is where the e-liquid is contained, which is what will eventually become the smokable vapor.
The batteries in our vape mods generally last 300 to 500 cycles depending on the type and quality. Most mods these days use 18650 batteries, and a cycle means charging it up to 4.2 volts and then depleting the charge to 2.6-2.8 volts before charging again. If you get a mod with removable batteries you will be able to replace these and keep using the device itself indefinitely.
Our factory has over 10000 workers who produce over 2 million batteries, over 20 million atomizers, and over 100 million coils annually. Strict, on-site management that meets GMP requirements has been implemented to ensure product safety and a perfect quality control system, which has passed ISO9001 certification.
We have been convinced with our passion and our sincere commitment by offering the best to the smoking community. Our vape products have changed lives and have offered more control and given smokers options where they never had them. It's about empowerment and living the life you want.
If you're looking to buy the best vape devices and supplies then Vaporesso is your one-stop-shop for all your vaping needs.