Was there a moment that crossed your mind you want to try sub ohm vaping? Are you interested in sub ohm vaping but still hesitant of many questionable things you've read online or heard from your friends? Are you looking for greater, more powerful vape clouds? Have you been longing for a long time to fill the room with splendid plumes of vapor?
If you answered yes to these questions, you should know more about the ideal kit and the basics. Sub ohm vaping is increasingly popular today. But if you are new to vaping, it is difficult to know where you should start. This post provides the best tips on choosing your first best sub ohm vaping kit.
Definition of Sub Ohm Vaping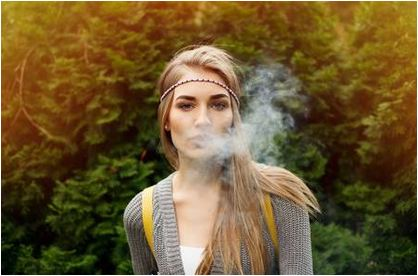 Let us first have a glance at what sub ohm vaping really is. Kits for sub ohm vaping produce huge clouds than the traditional vapes because of airflow and resistance.
If you push electricity using a coil creates resistance. This resistance is measured in ohms. Sub ohm occurs when coils have a resistance less than 1 ohm. Sub ohm kits carry more power with no voluminous heat. This increased temperature produces more vapor.
Then, there is airflow. Sub ohm vapes come with bigger air holes to cool down the vapor and the coil. Most kits for sub ohm vaping contain flexible airflow. They allow the vaper to switch between direct to lung and mouth to lung. This change affects the intensity of the flavor and the temperature of the vapor.
Is Building Your Own Sub Ohm Mod a Good Idea?
Few years ago, brave vapers built their own devices for sub ohming from mechanical mods and coils. This is the moment when the safety record of sub ohm vaping was not completely clean and started from. Things were likely caused a bad result when you customize the sub ohm vape kit on your own.
Today, it is hard to purchase a sub ohm kit that is effective and provides protection and start using it right away. Even if some vapers still create their sub ohms, for novices, it is quite wise to think that they start having their own vape kits.
Safety First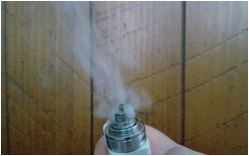 Most of the time, the actions are not safe when you performed them improperly and without thinking of what should be done in a particular situation. This is applicable for vaporizers. They contain batteries and heating parts that can cause great damage if ever they fail.

That is why you must know the basic safety measures of the vape battery and how to sub ohm vape them in the right way. The first thing you should do is to start researching in an old fashion way. Examine the vaping manual with caution. You must consider the safety rules. A good example is a hybrid mechanical mod with a tank not built for hybrid usage. This device has no protection.

Similar to other things, it is best to ensure safety before you do anything that could put you at risk. You must check the batteries and components for any cracks or sources that could cause harm. This is one of the major causes that will make you disappointed. This issue can be similar to a snowball that could put you at serious danger.

In the event that you have no doubt you'll be working your mod, sub ohm vaping is the safest thing.