Smoking is the number one cause of lung cancer here in the UK and around the world, but every smoker knows it's not easy to stop. There are all the associations - coffee, food, alcohol, those much-needed micro-breaks in your working day. Temptation is everywhere. Suddenly everyone is smoking, but we want to change that, and help you make the change for good. Finally making that switch will ultimately help you to be healthier, richer and safer all round, but more of that later.
In this article we are going to discuss all of the benefits of vaping or using alternatives in comparison to smoking, and the health professionals that support this. 
We're going to fill you in on the ultimate 5 vaping products and the 5 main reasons why you should make that switch from smoking to vaping:
The One Kit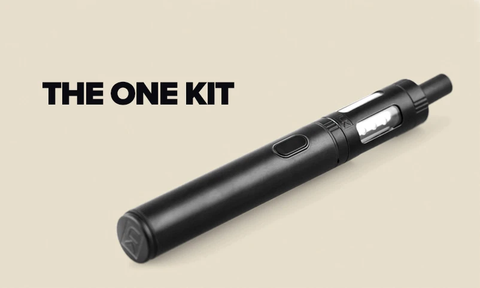 The One Kit is one of our most popular kits for a number of reasons. The number one reason why people love this kit is that it is amazing for beginners and anyone that wants to make the switch to e-cigarettes and stop smoking.
It has a long battery life and enough power to give you the perfect MTL (mouth to lung) throat hit, while still delivering a satisfying amount of vapour. It is super simple to use and compact enough to take with you anywhere.
This kit is the perfect kit if you want something more than a disposable but less than a full-blown sub-ohm, it is eloquently balanced to provide you with the best possible experience.
"Twice as effective as nicotine replacement treatments, such as patches and gum according to a clinical study from Queen Mary University clinical trial"
Smok Gram 25 Kit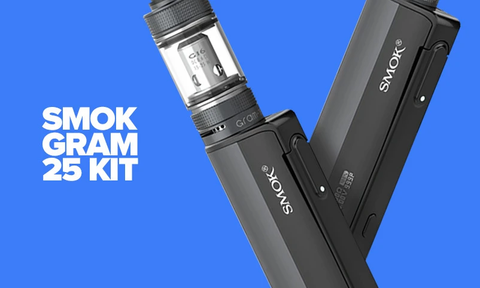 The Smok Gram 25 Kit is by well-established brand Smok. Although Smok is known for their high powered sub-ohm kits and mods for sub-ohm vaping, they have done a full 180 and knocked it out of the park with this awesome MTL kit targeted for smoking cessation.
Electronic cigarettes come in all different shapes and sizes and this one is sleek and compact, aimed at the heavier smoker and social smoker as it has a great long battery life, as well as superfast charging abilities guaranteeing an all-day vaping experience.
The Gram 25 has an easy top refill, ensuring no e-liquid or nic salts can leak through and it's simple to use for any former smoker that is new to the vaping world.
Aspire Zelos 3 Kit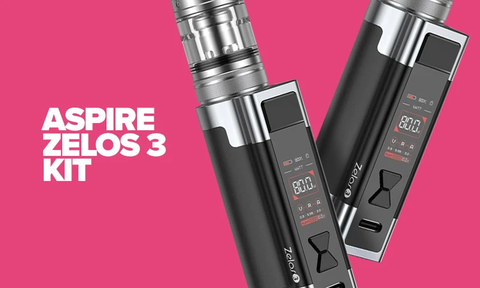 The Zelos 3 Kit by high-tech brand Aspire is a very solid and sturdy MTL kit that is great for those that like a little extra in their kits. It is a little more high-tech than the others, offering super-fast firing speeds thanks to the ASP Chipset. It also has a number of displays and settings on the screen, so over time, you can customise wattage, voltage and temperature depending on your preference.
The Zelos 3 Kit has super friendly settings, an easy press coil release system Aspire asp chipset for fast firing and enhanced safety protections to ensure you feel safe when you vape. These qualities can appeal to many smokers that want to quit smoking and try premium high tech vape kits.
Geekvape Geek Bar 
Disposable vape starter kits have always been popular as a tool to help people stop smoking for good, but in recent years disposables have blown up because of their sheer simplicity. MTL e-cigs are pretty easy to use in general but disposables are the creme de la creme, and the Geek Bar is no exception, in fact, the Geek Bar is definitely up there as one of the best disposables on the market right now.
With this device there is no need to add e-liquid as it comes pre-filled with 20mg nicotine salt and a pre-charged battery that can deliver up to 575 puffs which is one of the highest puff counts out of all of the disposables out there.
If you love this product, check out the Geek Bar Lite, for an even lighter experience, with the same great flavour.
Benefits Of Quitting 
For health reasons, quitting smoking lowers the risk of getting diseases such as cancer and diabetes which leads to premature death. 
Quitting for health reasons is obviously smart, however, it is understandable that many of the non-health related benefits are usually the very reasons why people get excited about kicking the habit once and for all. 
Former smokers love the fact that they no longer have to leave a cosy indoor environment to go outside into the chilly air for a cigarette. When you finally quit, you'll notice you have more money,  more energy, your food will taste better than it did before, your clothes and hair will no longer carry a smokey smell, and your teeth and fingernails will no longer have those unsightly yellow stains.