Find out what kind of device best suits you with our guide to two of the most popular types of vape kit: Pods and Mods...
For newer vapers, the world of vaping can present more than its fair share of strange terminology and unfamiliar descriptions. But it's worth understanding two similar-sounding terms in particular when they're applied to vape kits, as these make up a remarkable proportion of the devices available today, for vapers at all levels of experience. Knowing your 'Pod' from your 'Mod' will help put you on the path towards understanding what type of vaper you are and what device best suits your needs.
What Are Vape Pods?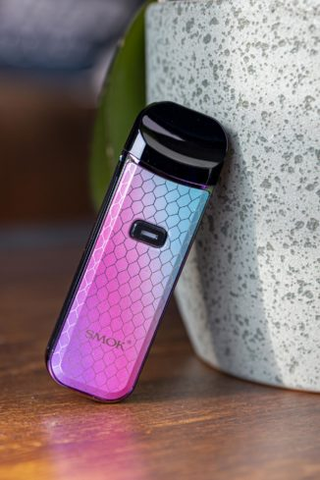 Pods have only been around for a short time, but their popularity has sky-rocketed thanks to a variety of qualities that define them over more traditional devices.
Before pod kits came along, vapes were conventionally comprised of a tank to contain your eliquid, an atomiser to heat the eliquid and a mod to power the device – we'll talk more about mods in just a moment. Tanks are usually comprised of glass and metal, which when combined with a mod and its battery, offered devices that were relatively heavy and cumbersome for casual users. Enter the pod!
Pod kits took the same principles behind the tank and mod design but configured the tank -or pod - to attach flush to the mod in a way that was more ergonomic, sleek and lightweight. The result was a device that was far lighter and more convenient to carry around for casual vapers. Without heavy power requirements, this allowed manufacturers to shrink the 'mod' and its internal battery to create a device that was much smaller than before while eschewing more advanced features that might have been an obstacle for newer vapers. Less power often means less vapour but for many vapers, this more discreet-style vape suits them perfectly.
The pod devices that are available to all vapers now, represent an incredible evolution of this practical and satisfying vape device. The best pod kits offer vapers a superb experience whether they're as simple as button-free auto-firing kits like the bestselling Smok Nord, the Smok Novo X or Freemax MaxPod or more advanced 'pod mods' that give users unprecedented control over their vaping such as the Voopoo Vinci X or the Smok RPM80 Pro.
Pods are available as replaceable pods, a 'closed-pod system' which contains a fixed, non-replaceable coil where you simply dispose of the whole pod when it reaches the end of its effective life and replace it with a new pod. Other pods utilise replaceable coils where you simply replace the coil at the end of its life but retain the pod. Most pods can be refilled with your choice of eliquid, but some, such as the JUUL, offer the ultimate convenience of prefilled pods.

The Best E-Liquid To Use With Pods
Pod kits aren't just among the easiest vape devices to use they're also the most versatile, enabling vapers to use just about any kind of eliquid on the market. This is because the higher resistance of the coils (also known as atomisers) suits e-juice that contains a higher proportion of PG (propylene glycol) to VG (vegetable glycerin). Higher resistance coils draw less power than lower resistance, or 'sub-ohm', coils so require a smaller battery, therefore a smaller device.
High PG E-Liquid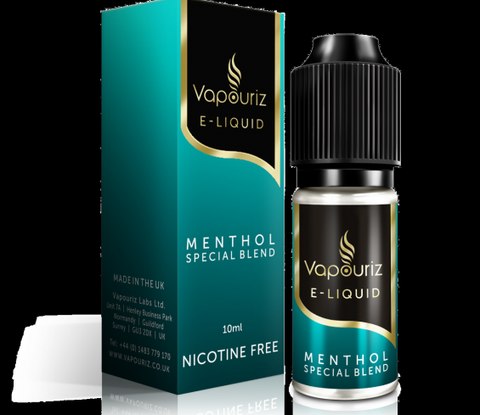 Often known as 'classic' or 'starter' eliquids, high-PG juices have been around since the birth of vaping and are a fantastic entry point for new vapers. The higher ratio of PG (propylene glycol) to VG (vegetable glycerin) provides an uncanny match to the throat sensation of smoking, with none of the harmful chemicals and only delicious flavour instead.
50/50 E-Liquid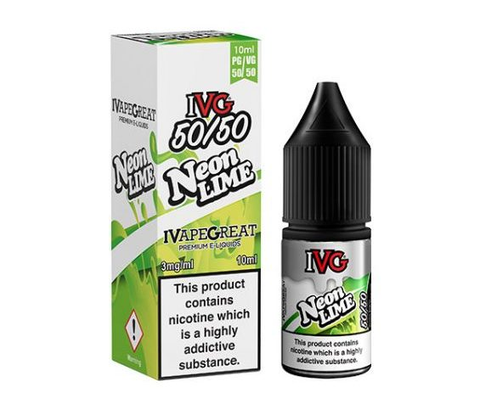 With a perfect balance of PG for maximum flavour and a satisfying throat hit, and equal amount of VG for rich, smooth clouds, 50:50 e-juices strike the optimum balance for vapers.
Nicotine Salts E-Liquid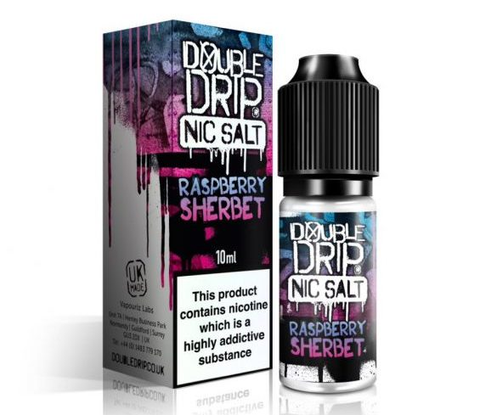 Nicotine Salts are a form of e-liquid that allows for a higher concentration of nicotine but with a super-smooth throat hit. Nicotine Salts also work faster to deliver nicotine to your system within seconds, satisfying your cravings almost immediately.
High-VG E-Liquid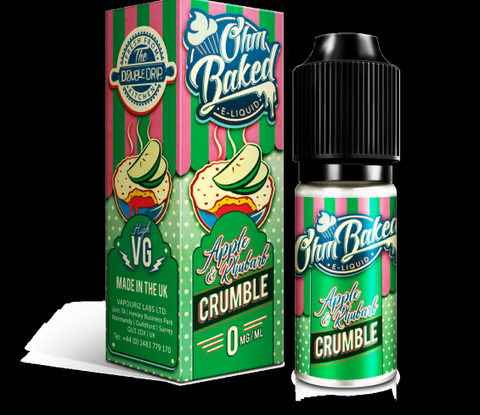 Yes, even pods are capable of using eliquid with a higher VG content, producing incredible clouds to go with those juices' fantastic flavour. Those pods usually employ coils with a lower resistance, often below 0.8 ohms, which gives us the expression 'sub-ohm' vaping.
CBD E-Liquid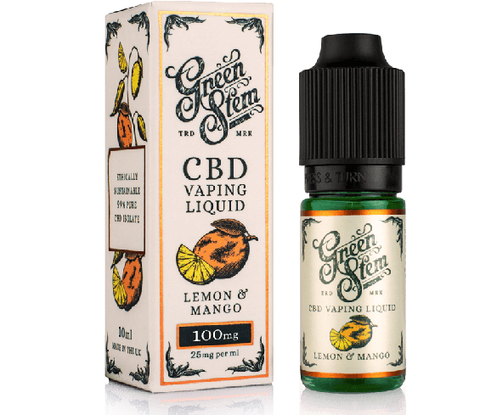 CBD e-liquids harness the wellbeing properties of cannabidiol, a compound extracted from the hemp plant that is widely understood to aid the body's natural defences against a variety of conditions including stress, insomnia, poor digestion and chronic pain.
What Are Vape Mods?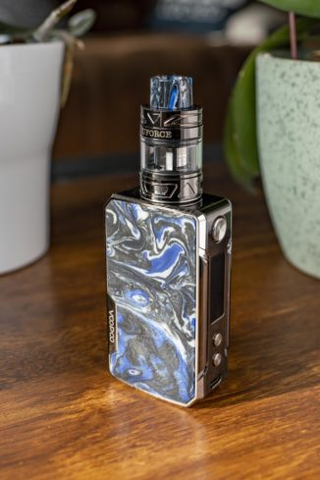 This is where things get powerful. Mods refer to the component of a vape device that contains the battery, but it also houses the chipset and other features that make mod devices the go-to kits for vapers who want the most control over their vaping. Often called 'advanced vape kits', mods are nevertheless designed to be easy to use for all levels of vapers.
Mod devices are typically suited for vapers seeking rich, billowing clouds on top of fantastic flavour. For 'cloud-chasers', the extra power provided by mods with hefty batteries allows for incredible vapour production from coils with a lower resistance, or below 1.0 ohms - 'sub-ohm'.
Mods contain many clever features that make more advanced vaping such a satisfying hobby. The chipsets also provide many safety protections such as overcharge, short-circuit, low voltage and temperature protections. Mods may have multiple power output modes and intelligent features such as automatic coil detection, which recognises the resistance of the coil you use and matches it to the optimum power output.
Mods are often bigger than pod devices because of the larger battery compartment, typified by 'box mods'. They may come with a fixed, internal battery or a compartment for external batteries, enabling users to swap out batteries at will if they have a battery charger at home or work. It's this versatility, as well as the option to customise some Mods, that make them so appealing to many vapers, especially when paired with a high-performance tank.
The Best E-liquid to use with Vape Mods
Mod kits are most associated with higher power outputs, and the best e-liquid for such devices is High-VG eliquid. Whereas PG (propylene glycol) provides a stronger throat hit in low power devices like pod kits, VG (vegetable glycerin) produces richer, denser clouds with a smoother throat sensation that's made more comfortable at higher power outputs.
What Are Vape Pod Mods?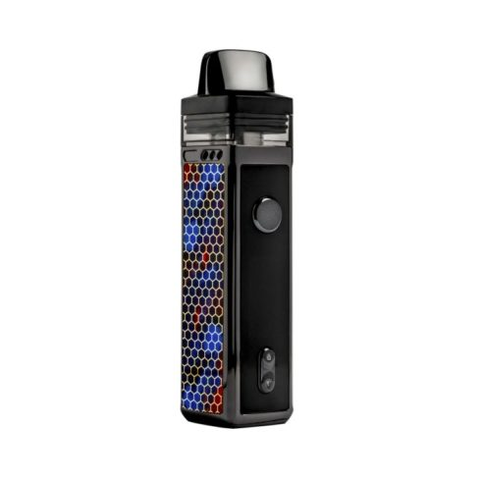 A final word on the compact powerhouses we call Pod Mods. Pod mods take the portability and ease of use of pod kits and add the power and features of kitted out mods. They're an incredibly versatile vape device that let vapers use the full spectrum of eliquids with numerous coil resistances that truly allow for limitless control over your vape experience.