Swapping smoking cigarettes for vaping is easily one of the best decisions you can make for your health, finances and all-round wellbeing. But did you know that it can also be one of the most enjoyable and rewarding choices you can make, opening up a whole new world of flavour while still delivering all the satisfaction and relief from cravings that you used to receive from traditional tobacco?
That said, the only drawback to vape liquids might be the sheer stupefying variety of e-liquid flavours available to vapers. At Vapestore, we stock literally thousands of different flavours of e-liquid! That wealth of flavour possibilities is one of the reasons vaping has become such a successful aid to quit smoking, but when you're just starting your vaping journey, choosing an e-liquid flavour to help you make the transition as enjoyable as possible is crucial to your long-term success.
At Vapestore, we've been in the e-liquid business for long enough to know just what flavours new vapers have found the most success with, be they familiar and friendly tobacco and menthol flavours or mouth-watering fruits and desserts, all from the best vape liquid brands.
So if you're wondering which flavour can best help you make the switch from smoking to vaping – and taste amazing in the process – then you're in the right place as we walk you through the Ten Best E-Liquid Flavours to help you Quit Smoking.
What's The Right Vape Kit To Help You Quit Smoking?
Before we dive into the flavours, however, let's look at choosing the right vape device to not only help you quit, but to make sure you get the best out of your chosen e-liquids.
For many new vapers, we recommend choosing a low-powered vape starter kit. Without going too deeply into the subject of coil resistances, many starter vape kits have a lower power output measured in watts, and coils that have a higher – plus 1 ohm – electrical resistance. This makes them the most versatile kits for exploring classic, high-PG eliquids as well as 50/50 and nicotine salt e-juices which perform best at lower power outputs.
More advanced vape kits employ low-resistance, 'sub-ohm' coils and fire at much higher wattages. Sub-ohm vaping is usually enjoyed by more experienced vapers who enjoy the advanced features of powerful vaping mods and the huge clouds such devices produce. These kits are ideal for use with High-VG e-liquids.
When you want to make sure you're using the right coil with the right vaping device, simply head over to our easy-to-use coil finder.
So, when you're just beginning your vaping journey, we think you'll enjoy the simple satisfaction offered by a starter kit, which has the versatility to let you experiment with a range of e-liquids until you find a juice that's just right for you. So what types of e-liquid are available?
What Types Of E-Liquid Are Best For New Vapers?
The majority of starter kits are meant to be used with eliquids that contain a higher concentration of PG (propylene glycol) to VG (vegetable glycerin), or an equal balance of both such as that found in 50/50 eliquids. High-PG liquids are often known as classic or starter eliquids as they mimic the throat hit familiar to cigarette smokers but don't produce as much vapour as high-VG eliquids. High-PG and 50/50 eliquids don't require as much power from the battery to produce vapour which is why they're ideal for use in low-powered devices.
Nicotine Salts are another popular eliquid that are great to use with pod kits. Nic Salts contain more nicotine than regular freebase nicotine eliquids, from 10mg to 20mg, but their low-PH formulation provides a much smoother throat hit than similar concentrations of freebase eliquids and a faster absorption rate of nicotine. This makes them ideal for newer vapers who might need a similar dose of fast-acting nicotine that they're used to from traditional tobacco.
By all means explore High-VG, 'sub-ohm' eliquids if you want to jump straight in to the rich, hazy world of monstrous clouds and flavour reserved for sub-ohm vaping. High-VG eliquids work best in advanced high-powered kits that have the power to evaporate these thicker e-liquids. These e-liquids also have the advantage of being available in long-lasting 50ml or 100ml bottles called 'Shortfills'. A 50ml shortfill contains e-liquid that's nicotine-free but has space for a 10ml nicotine shot, that allows you to tailor the nicotine content of your eliquid your exact preference.
Tobacco E-Liquid Flavours
It should surprise no one that one of the best flavours to swap smoking for vaping with should be reliable, familiar tobacco. Tobacco flavours have come a long way since the birth of vaping, and now provide a completely authentic tobacco taste but with none of the nasties associated with the real thing.
Vapouriz Classic Tobacco Flavour High PG E Liquid
Rich, smoky and wonderfully smooth, Classic Tobacco is Vapouriz's bestselling e-liquid flavour and a proven favourite among smokers making the switch to vaping for the first time. Super-satisfying with or without nicotine, the classic tobacco flavour is ideal for beginners and manages to recreate the taste of tobacco without a harsh edge.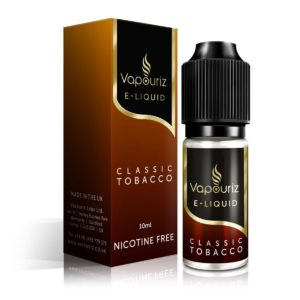 Vapouriz Virginia Tobacco Nic Salt
Loved by tobacco aficionados everywhere, Virginia Tobacco Flavour nic salts e-liquid by Vapouriz makes for a satisfying and smooth vape. Rich and smoky, this juice tastes just like the popular green and gold rolling tobacco.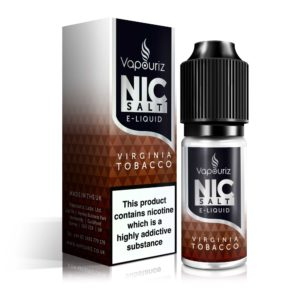 Pocket Fuel Rolling Tobacco 50/50 E-Liquid
If you liked to rock the roll-ups before you took up vaping, then this e-liquid could be perfect for you. Full-bodied yet smooth and flavoursome, authentic hand-rolled Tobacco, Rolling Tobacco from Pocket Fuel is sure to guarantee you a warm and robust flavour on every single puff.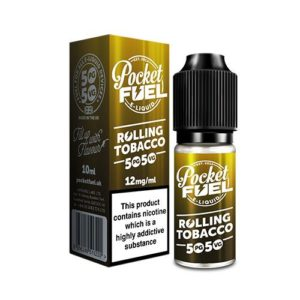 Menthol E-Liquid Flavours
Right behind tobacco as one of the most popular e-liquid flavours to help new vapers stick with their vape kits, menthol e juices remain some of our all-time bestsellers, whether you used to smoke menthol tobacco or not. Cool, refreshing and invigorating, a jolt of menthol e-liquid is a great way to stay sharp and keep your cool throughout the day. Menthol is also surprisingly versatile and e-liquids range from simple, pure menthol to delicious fruit blends.
Menthol Mist E-Liquid By Pocket Fuel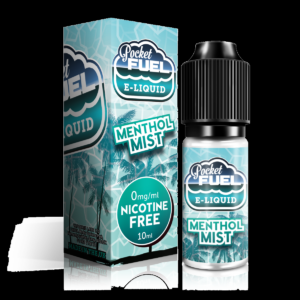 Pocket Fuel's legendary Menthol Mist is a perfectly balanced blend of sweet peppermint and cooling menthol. Refreshing with real punch, Menthol Mist by Pocket Fuel is consistently voted vapers' favourite menthol e-liquid, if not one of the best e liquid uk.
Zeus Juice Dodoberry 50/50 Eliquid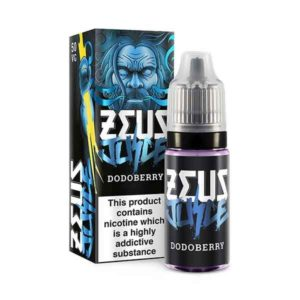 Dodoberry by Zeus Juice is an absolutely essential flavour for menthol lovers, who adore fruits as well. Juicy, ripe berries including tart blackberry, tangy raspberry, perky blueberry and succulent grapes meld their authentic sweetness to a tantalising tickle of cool mint for a sublime, all-day vape.
IVG Ice Menthol Nic Salt E-Liquid 10ml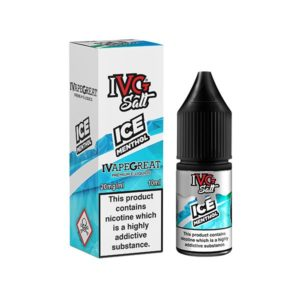 IVG are one of the best vape liquid brands in the UK, as evidenced by their immaculate flavours that run the gamut from simple, pure classics to boldly innovative taste sensations. This irresistible menthol vape juice definitely falls into the former category and is a deliciously smooth and sweet Spearmint liquid with a refreshing kick of menthol on the exhale.
Fruit E-Liquid Flavours
Mouth-watering fruit-flavoured e-liquids offer perhaps the most stark contrast to the earthy, dry flavour of tobacco that ex-smokers are probably most used to. They also best demonstrate the limitless possibilities of e-liquid flavours and are available in countless blends as well as simple, satisfying and delicious imitations of classic fruit flavours.
Vapouriz Strawberry Bliss High-PG E Liquid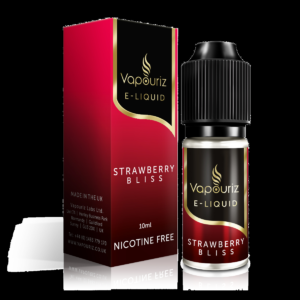 Strawberry Bliss e-liquid by Vapouriz is fruity, sweet and refreshing. Forget the artificial sweetness of strawberry flavouring - Strawberry Bliss bottles the fresh, tart berry taste of ripe strawberries for a truly juicy vaping experience.
Doozy Vape E-Liquid Blueberry 50/50 E-Liquid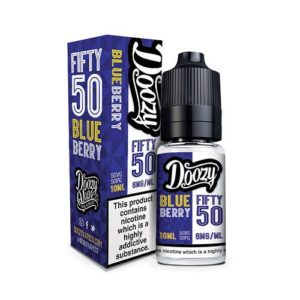 If the simple things in life are the best, then Doozy Vape Co's classic Blueberry eliquid may very well take the crown. All the jammy berry sweetness of real blueberries combines with a subtle sour tang to create a timeless and compelling ejuice.
Double Drip Mango Tropic E-Liquid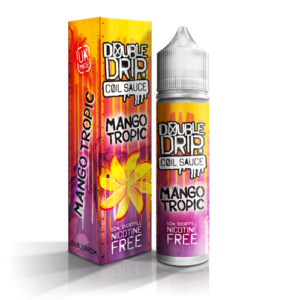 All your favourite tropical flavours in one sunny e-liquid, Double Drip's Mango Tropic smoothie is bursting with juicy pineapple, mango and papaya and balanced with rich, creamy banana and coconut for an irresistible taste of summer holidays abroad.
Dessert And Bakery E-Liquid Flavours
Could you have imagined when you were smoking cigarettes that a world of deliciously comforting dessert flavours were waiting for you in vape form? When you can vape on delicious e-liquid flavours such as blackberry pie, custard, apple crumble, key lime pie or lemon tart – why would you ever go back to smoking?
Double Drip E-Liquid Cherry Bakewell 50:50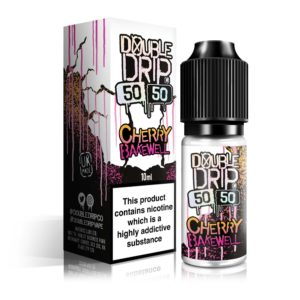 Perfectly capturing the taste of a light, fluffy sponge cake topped with sweet raspberry jam and sugared icing, Cherry Bakewell is almost too good to put down. But with none of the calories and all of the flavour of a real Cherry Bakewell, luckily you won't have to!
Doozy Vape Liquid Gold E-Liquid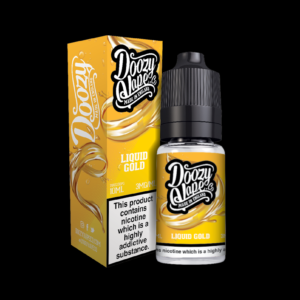 A decadent dessert blend that oozes with all the sweet comfort of freshly baked pastry layered with rich, vanilla custard and a lavish dollop of thick, cream.

Jack Rabbit Vapes Banoffee Pie E-Liquid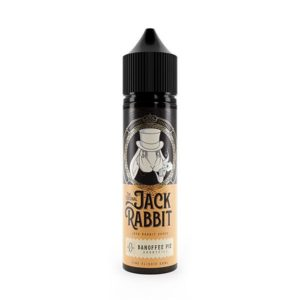 Jack Rabbit's Banoffee Pie eliquid is an uncanny in its match for everyone's favourite banana dessert. A rich, buttery biscuit base lays the foundation for a deliciously sweet toffee sauce, layered with cream and authentic banana flavour.
These fantastic e-liquids are ideal for any new vaper seeking a flavour that will help them on their journey away from smoking for good. But we've just skimmed the surface of the many thousands of e-liquids available at Vapestore, including Beverage, Cereal and Confectionary flavour e-liquids.