Nowadays, vaping is considered a perfect alternative to switch from smoking. With the rapid development of vaping technology, many vape devices have been produced and sold well in the vaping market. On account of a great number of benefits, some fraudsters cloned many popular vape products in cold blood. Many fake vapes can be seen in the market now.
Buying fake vape gear is not only robbing our money away but also destroying our love for vaping. Additionally, using a counterfeit to vape is at a high risk of harming our health as we can't sure whether it is safe or tested.
Therefore, it is essential to identify authentic vape devices so that we can protect our interests and boycott the hateful wholesalers. Fortunately, many vape companies offer a series of strategies to verify their products.
To help you ensure that you've done a real vape deal, this simple article is noted to guide you to spot inauthentic vape devices and avoid getting cheated by illegal companies.
How to verify Elf Bar disposable vapes
Elf Bar disposable vapes are one of the most beloved brands because of their exceptional vaping experience, chic appearance, and delicious flavours. Apart from new vapers, experienced vapers also give preference to Elf Bar.
So, it is not hard to imagine that we can find a flood of fake Elf bars in this vaping market. Nothing to be afraid of, the Elf Bar provides two very convenient ways to verify an authentic product.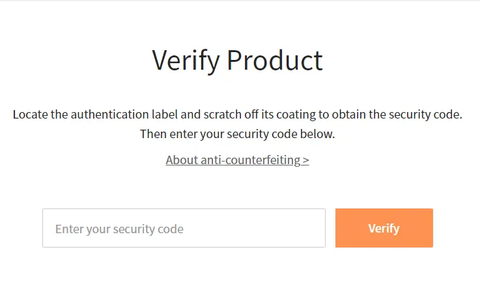 First, try to find a QR code on your Elf Bar box and scan it with your phone. And It will tell you whether your security code is correct. Another way is to check on the ELF BAR official page(https://www.elfbar.com/verify.html) and insert the security code which can be found after scratching off the coating below the QR code. Then, it will reveal the result.
One thing that needs to be kindly checked is the real times you inquired. Sometimes illegal wholesalers may use one single security code to replicate numerous fake Elf bars. In addition to those two methods, there are more detailed checking ways for you, please click here to get them.
How to identify other vape brands
Except for spotting a fake Elf Bar disposable vape, we summarized a checklist for other brands of vapes. It is not difficult to do the verification job, which is similar to the way of verifying Elf Bar. Please kindly receive the methods for various vape brands by clicking below.