In 2021 disposable vapes developed from a niche product to the biggest trend in UK vaping. 
From a harm reduction perspective, that's been great, as their sheer simplicity means they have introduced many smokers to vaping for the first time. 
We do need to point out that they are not the best alternative for the environment, and are an expensive way to vape. They're a great introduction to vaping, but for longer-term use, we suggest looking at reusable alternatives – such as those highlighted in our best vape starter kits and best vape kit posts.  
If you are looking for a disposable vape, it can be tricky to choose the best brand. While there are great brands out there, as has been highlighted by the media there are also devices that have been smuggled into the UK and do not match the high standards demanded by UK regulations. In this post, we'll highlight what to look for in a disposable vape and also share some of our favourite brands – which combine high-quality e-liquid you can have confidence in with great taste and vapour. 
Why should you care about quality?
The UK and the EU have strong regulations around e-liquid which are designed to protect vapers. These include banning certain ingredients that may cause harm and requiring both e-liquid and devices to be tested for possible toxins. That's one of the reasons why the UK can say that vaping is at least 95% safer than smoking. 
However, that recommendation applies to devices and e-liquid that comply with UK regulations.  If e-liquid is not tested and submitted, we can not have the same confidence about its quality. 
How to avoid illicit disposable vapes
Fortunately, there are some clues that can help you to suss out whether a disposable vape is illicit or legal. 
E-liquid content
How much e-liquid does the device hold? If it holds more than 2ml, it's not legal to sell in the UK. Even if it's a well-known brand, it doesn't mean it's legal – it could be an imitation, and will almost certainly have been illegally imported. 
Nicotine strength
How strong is the e-liquid? UK regulations mandate a maximum nicotine strength of 2%. If the strength is more than 20mg (2%), the device is being sold illegally. 
Where are you buying it? 
Most dedicated vape stores are keen to supply only legitimate products – after all, their livelihoods depend on it. On the other hand, some market stalls, pop up shops and even convenience stores have been caught selling illicit vapes. That's not to say every market stall will break the law, but it does mean that buying from reputable vendors means you can have more confidence in the quality of your vape. 
(Do also note, if you look under 25 and your age is not queried, chances are the vendor is not following UK vape regulations.) 
How we choose disposable vape brands
We look for brands that have an established reputation for quality. We do have the experience of years in the industry, which gives us a good idea of which brands can be trusted. 
In addition, we ensure that every device is notified in the UK – this means that the details, including ingredients and the results of emission testing, have been submitted to the UK Medicines and Healthcare Products Regulatory Agency (MHRA). 
Our choices are also guided by where the e-liquid in the devices are made. While there are undoubtedly some good brands outside the UK and Europe, we're only currently confident selling brands that we know use UK or EU ingredients and pharmaceutical-grade nicotine.
8 of the Best Disposable Brands
All of the brands below are notified with the MHRA, use UK or EU e-liquid – and taste great too
Dinner Lady Disposable Vapes & V800 kits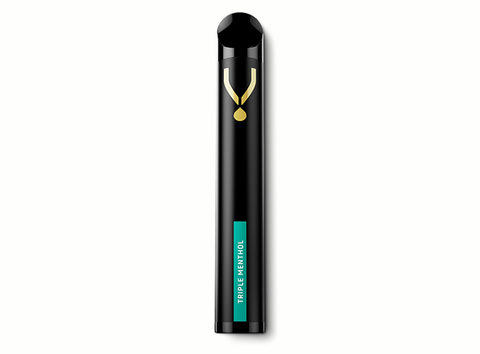 For their first disposables range, Dinner Lady filled their vape pens with 13 of their most popular salt nicotine blends including the best-selling Lemon Tart flavour. Each pen provides up to 400 puffs and the 20mg nicotine strength will help satisfy the cravings of former smokers switching to vaping. 
Their second disposable range – V800 kits – improve on the original range with an increased 2ml capacity (compared to 1.5ml), up to 800 puffs per bar and a rotating airflow control that allows users to tailor their vape between a tight and airy inhale. 
Doozy Nix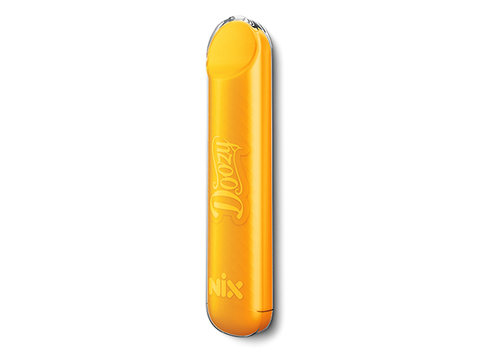 Doozy Vape Co's Doozy Nix disposable range is a collection of compact, brightly-coloured bars with a specially shaped mouthpiece to make using them as comfortable as possible. Providing up to 600 puffs per bar, the Doozy Nix range is available in 10 nic salt flavours ranging from fruits to beverages, including the popular Sweet Cherry blend. Each bar is also available in a choice of two nicotine strengths (10mg & 20mg) as well as a nicotine-free 0% option to cater to different preferences. 
Riot Squad Q Bar
The Riot Squad Q Bar range is one of the few disposable ranges offering a 0% option – perfect for those who want the sensation of vaping without the nicotine content or who are on the last stage of giving up nicotine. With flavour options varying from Classic Tobacco to exotic Mango, Peach and Pineapple, Q Bars are available in 10mg and 20mg nicotine strength options and last up to 550 puffs per bar. 
IVG Bar & IVG Bar Plus +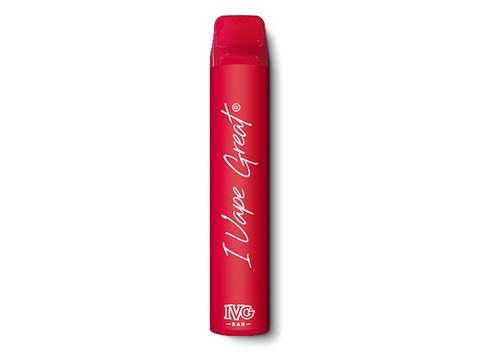 The IVG Bar range of disposables offers lots of variety, with a choice of 22 different flavours!  With options ranging from the refreshing Polar Mint to the sweet Pink Lemonade, each bar has a 20mg nicotine content that will keep smokers' cravings at bay and lasts up to 600 puffs – the equivalent of 30 cigarettes. 
The IVG Bar Plus + range offers the same collection of flavours, yet improves on the original range with an upgraded battery offering an extra 200 puffs per bar and a new rubber finish for a more comfortable grip. IVG Bar Plus + vapes also have the bonus of a unique hybrid airflow system that gives a cross between Mouth-to-Lung and Direct-Lung vaping styles.   
Just Juice Disposable Vapes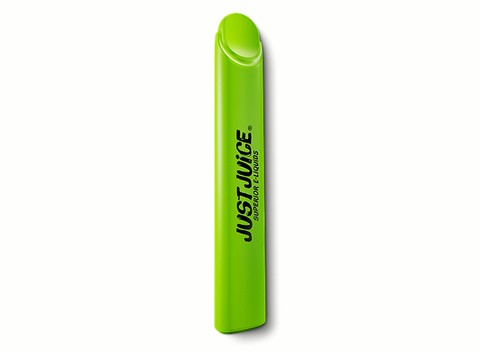 Just Juice has filled their disposable vape pens with their signature fruity flavours including the exotic Mango and Passionfruit and refreshing Apple and Pear on Ice. Filled with 20mg nic salt blends, each Just Juice disposable provides up to 600 puffs and is equipped with a double wired coil that helps enhance the flavour of the e-liquid. 
Nasty Juice Air Fix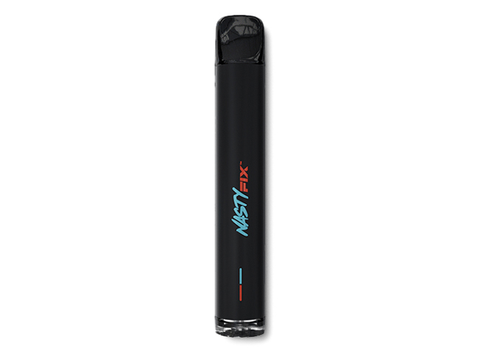 Nasty Juice Air Fix disposables are one of the few disposables you'll find with a rotating adjustable airflow design – allowing you to tailor your vape between light and airy or tight and restricted. Each disposable vape is filled with some of Nasty Juice's most popular blends – including their popular Cushman. A fixed 675mAh battery means each Nasty Air Fix can last up to 675 puffs and, for extra choice, you can choose between 10mg & 20mg nicotine strength options. 
Vampire Vape Geek Bar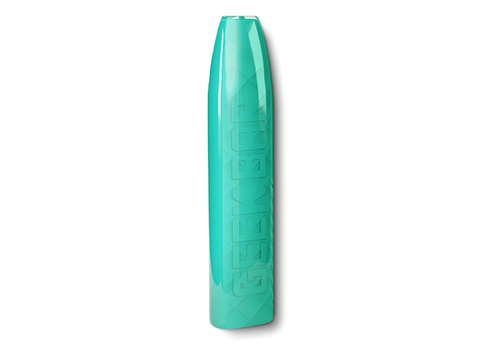 Vampire Vape are famous for their signature flavours including the super popular Heisenberg. Their disposable Geek Bar range is filled with 20mg nic salt versions of some of their best blends, plus some new flavours, and lasts up to 575 puffs before needing to be replaced. 
 Aspire R1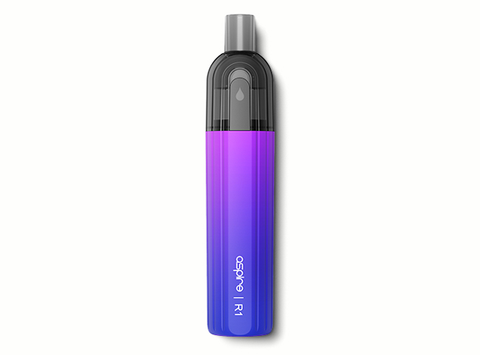 A disposable with a difference, the Aspire R1 is a cost-effective upgrade on regular disposables that can help you transition to regular vape devices.
While other disposables have a set amount of e-liquid in a single flavour, the R1 has a refillable pod. This means you can choose your own e-liquid flavour and refill the pod when needed. A rechargeable battery also extends the life span of the device. 
As the R1 is refillable and rechargeable, its lifespan depends on the life of its fixed coil. When the device stops producing vapour or you get a burnt taste when you vape, it's time to dispose of it. 
Remember, disposables aren't always the best option…
Disposable vapes have introduced many thousands of smokers to vaping for the first time. 
But they're expensive.
1ml of e-liquid in a disposable vape typically costs around £2.50. It's rare for e-liquid in a bottle to cost more than 40p a ml. Disposables are also much worse for the environment than reusable devices. 
So while disposable vapes can be a great segway into vaping, it's well worth looking at a simple vape starter kit  – better for both the environment and for your pocket.