Although ordering vape juice is a breeze these days, not everyone is doing it the best way to benefit them the most. Anyone can drive up the road to the nearest brick and mortar vape store but oftentimes they do not include a set of incentives to help save you money and keep you coming back. Online vape stores allow you to save a tremendous amount of money, whether it be from deals to bundles, and more, there are so many options that should keep you shopping online. There are 5 key ways how to purchase vape juice online that are the most efficient and most beneficial for you, and we're going to list them to make sure you're doing it right every time!
In today's blog, we're going to run down our entire list of ways on how you should purchase vape juice online. Follow along and hopefully, we'll be able to save you time and money in the long run, and earn your business in the process.
KEY WAYS: HOW TO PURCHASE VAPE JUICE ONLINE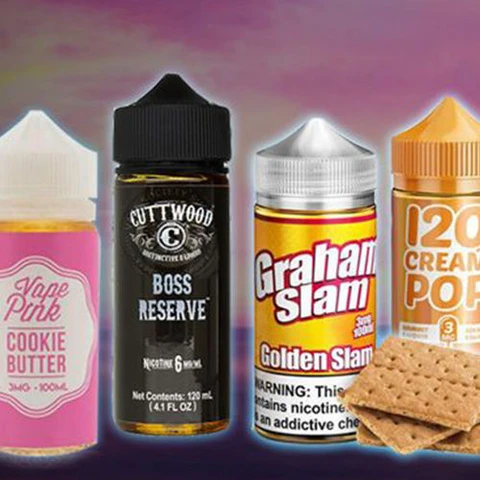 1. BUNDLES
When planning to make a purchase, vape juice bundles are the best way to help you save money. Normally, you would think that buying more vape juice at once would mean you're spending even more, and while technically you are, you are actually saving money on vape juice in the long run. Not only are you saving yourself money but you are reducing the times you are ordering, further helping you save money since you aren't paying those extra shipping costs. Aside from the savings and the reduced frustration of having to order several times, vape juice bundles give you the opportunity to experience a range of flavors that you wouldn't otherwise choose.
2. COILS
When purchasing vape juice online, it is always a smart decision to go ahead and buy spare vape coils as well. Replacement coils are an essential part of vaping. Without them, vaping simply wouldn't be possible. Coils can truly make or break your experience when vaping. If you use a coil for too long, you'll experience leaking, unsatisfactory tastes, and you'll even produce less vapor. You can prevent headaches and frustration by adding replacement coils to your order when you purchase vape juice online.
3. MYSTERY JUICE
When purchasing vape juice online, it never hurts to live a little wild so that you can explore more flavors that you otherwise would never give the time of day. Our mystery vape juice oftentimes has a reduced price, which we did purposely to give you a better opportunity to try new flavors. We're vapers ourselves and know that your tastes need consistent excitement, and a mystery juice flavor is definitely something to spice things up and keep you motivated to experience new tastes.
4. FREE SHIPPING INCENTIVES
When you purchase vape juice online, if you aren't being offered free shipping incentives, something is wrong. We believe free shipping incentives are a win-win for us and our customers. The idea is very simple; you make a purchase for a set amount and in return, you will get the free shipping.
5. SIGNATURE DELIVERY
When you're purchasing vape juice online, the delivery part of the whole buying process isn't ever looked at and doesn't make much of a difference. Most vapers simply expect to choose their vape product, place the order, and wait for it to arrive. The online shops analyze every part of that experience to make it the most fluent, most beneficial, and ensure that you've completely satisfied from the time you click "add to cart" to the time the order leaves our fulfillment facility. After you purchase your vape juice online, they then fulfill your order and ship it directly to you with signature delivery, ensuring the privacy and protection of the products you purchase.