On February 24, Las Vegas TPE 2023 wrapped up successfully with the enthusiastic participation of US e-cigarette fans. ZOVOO exhibited with DRAGBAR star disposable products and stood out from the crowd.
In the event site, ZOVOO posted a large poster of DRAGBAR and displayed a variety of exhibits, detonating the focus of the scene. The rich product line has gained strong cooperation intentions.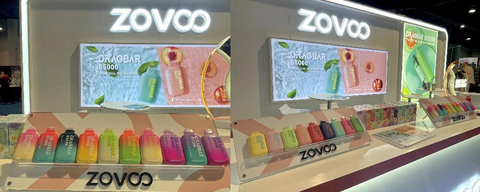 Last month, the UK VAPE market has been a storm of compliance, while ZOVOO has always insisted on product compliance and adhered to its corporate responsibility to guarantee a safe and pleasant product experience for users. In the 2023 best list issued by authoritative vaping media, three
DRAGBAR products were selected to sprint for the top of the industry.
DRAGBAR is ZOVOO's star product line, known for its compactness and great taste. Incorporating a fashionable and pioneering design concept, DRAGBAR brings a new generation of puffing experience to users.
DRAGBAR B5000 has a lovely box-shape appearance, compact and portable. Equipped with Mesh Coil, it brings a perfect taste experience. It has gained great popularity and acclaim in the US, and has won many "Best Disposable Vape" awards from vaping media including Vaping 360.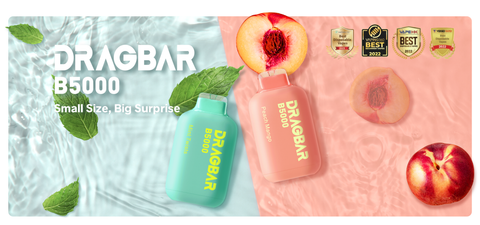 DRAGBAR B5000 Cosmic Edition is a new blend of flavors added to B5000. Based on its predecessor, it has upgraded the appearance and flavor. The gradient color design makes it more radiant.
DRAGBAR R6000 is the first 3mg sub-ohm disposable. Airflow adjustment function is adopted, comfortable vaping can be adjusted at will. It is a perfect alternative to traditional RDL vaping devices for cloud chasers.
Since its launch in 2020, ZOVOO has been popular in the US, UK, Europe, Southeast Asia and other regions, and has been unanimously favored by customers and influencers. Moreover, it has been recognized by industry authorities, winning 12 heavyweight awards in 2022. and continuously hot on major e-cigarette websites.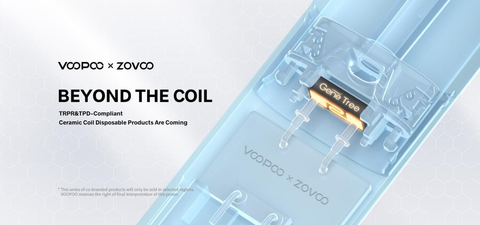 Recently, ZOVOO, in conjunction with VOOPOO, the world's leading vape brand, launched a new nano-tech ceramic coil which was named GENE TREE. Equipped with GENE TREE ceramic coil technology solution, disposable devices will subvert the industry with consistent flavor and more puffs, and thus open up a new era of vaping for all.
As one of the most developed e-cigarette markets in the world, the United States is in dire need of diverse and advanced e-cigarettes to fill the growing demand. In the current highly competitive disposable vape market, ZOVOO has always adhered to compliance standards, innovated to create quality e-cigarettes, and forged a global leading brand.
ZOVOO will bring more excellent product experience and service for vapers. For more information, visit https://www.izovoo.com/ and follow ZOVOO on Instagram, Facebook and Tiktok.