You must notice that Voopoo has brought their new vape devices to the table, the Voopoo Argus Pro 80w Kit and Voopoo Argus 40w Kit. Basically, we can roughly classify these two new devices into the Pod Mod Kit series where Voopoo Drag X Kit belongs to because the similarities between their specifications and functionalities are fairly too many! And that's why we can talk further about them here!
Voopoo Drag X Kit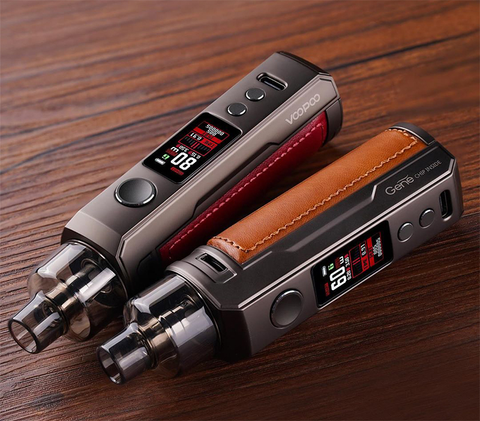 Even you don't use Voopoo's devices, you must have heard of something about this kit, Voopoo Drag X Kit because it has brought so many phenomenal things into the vape field with its inborn extraordinariness and excellence. As a new rendition to Voopoo Drag, the Drag X adopted the mature industrial design, combined a zinc alloy chassis construction and a tactile leather section to make the whole kit extremely ergonomic. Except for the greatness on the outside, the Drag X can accommodate a single 18650 battery to provide a moderate output power of 80w. With a full series of proprietary accessories includes replacement coils, RBA head, and RTA section that Voopoo made for their very own vape devices, Drag X is able to give vapers the best vaping experience.
Voopoo Argus Pro Kit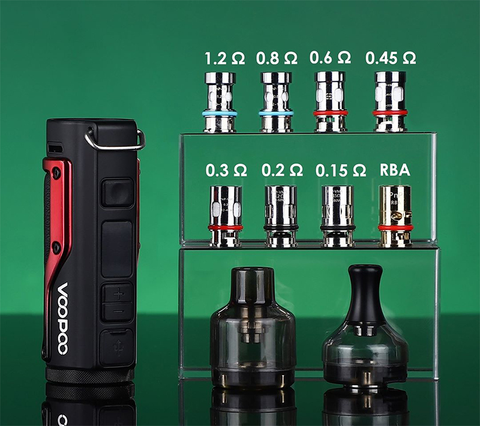 If you dwell awhile on the previous Voopoo Argus GT Kit, you can find something similar to this Voopoo Argus Pro Kit. Without an exception, the new Argus Pro has the same profile design as its big brother but the whole size has been shrunk down to make it as compact as the Voopoo Drag X Kit. But Voopoo has made an extra accessory, a rubber sleeve, for the PnP Pod Tank sitting on the top to make it strong enough to resist some mild drops and falls in daily use scenario. As for that inside, the Argus Pro is fueled by an integrated 3000mAh battery BUT the max power is 80w as well. 
So what's the difference between Voopoo Drag X and Voopoo Argus Pro?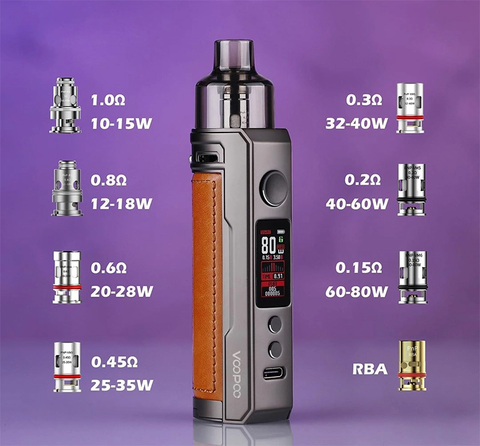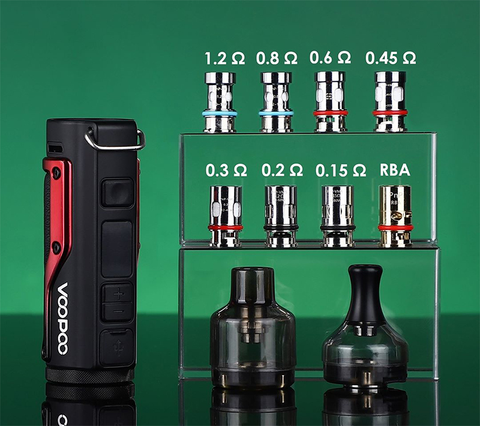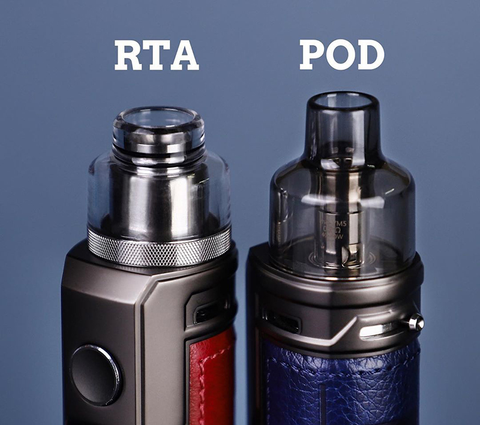 First of all, I think we should talk about the similarities between them because there are not too many differences to point out! 
No matter which device you have picked, Drag X or Argus Pro, you can use Voopoo's accessories at will. 
Similarities:
 
Material: Zinc Alloy + Leather(Battery Mod)/ PCTG(Pod Cartridge)
Output Range: 5w-80w
Chipset Type: GENE.TT chipset
Liquid Capacity: 4.5ml(PnP Pod)
Pod Compatibility: All PnP Pod Tank(PnP Pod, PnP MTL Pod, PnP RTA Pod)
Coil Compatibility: All PnP Coils(PnP-VM, PnP-TM, PnP-R...)
Airflow Control: Infinite Airflow Control System
Differences:
 
Size: Drag X - 95mm * 32.5mm * 28mm/ Argus Pro - 124mm * 35mm * 31mm
Battery Type: Drag X - Single 18650 external battery/ Argus Pro - 3000mAh internal battery
Firing Mechanism: Drag X - Button Activated/ Argus Pro - Button Activated & Auto Draw
But the biggest difference exists on the outside, the appearance design! So the only problem you may have is which look do you prefer! Because the actual performance of these two kits is fairly the same as each other. They use the same pods, coils, airflow regulation. And of course, it also depends on which battery configuration you will dig? Internal battery or external battery? 
 
That's all I want to tell you. Hope you find it useful. And I'm looking forward to your thoughts if you have something different to share with us!
Thanks for Reading!