You don't need a dozen vape pens, a couple of tanks, and a liter of e-liquid to start your vaping journey. All you need is a quality vape starter kit and you're golden. In this post, I'll teach you how to pick up a vape pen starter kit that's perfect for you, whether you're interested in vaping on liquid e-juice, concentrates, or dry herbs.
Is there anything more terrifying than picking up a new habit and then spending money on it without knowing if you're buying the right stuff? And when it turns out you're not buying the right stuff, you double down and spend even more money trying to figure it out?
I mean… sure there is…
A bunch of things are more terrifying — small dogs with ridiculously large teeth (funny but terrifying)… finding a huge spider in your toilet… cats without a lick of hair on them… 
BUT… 
What is a Vape Starter Kit?
A vape starter kit is your ticket to carefree vaping.
How about that?
Oh, you want the details? 
Okay then… 
A vape starter kit is a beginner-friendly pack of vaping essentials that allows you to vape immediately. It cuts out those frantic hours googling for the perfect vape pen… and then for the tank that goes with it… and then for spare coils. With a beginner's vaping kit, you get all that with one purchase — and you get to test out your new setup in mere minutes.
What Types of Vape Starter Kits Are There?
There are several different types of starter kits out there, all tailored to meet the specific needs of vapers. Because vaping styles differ, this is a blessing — an M2L vaper would never be satisfied with a direct-to-lung setup. So the more choices there are, the better.
Some of the most popular vape starter kit types are:
·Ape pod starter kits — devices such as Juul that come with disposable pods and are designed for maximum nicotine delivery.
·Vape pen starter kits — smaller kits with devices that have built-in batteries and tanks with smaller capacity. Perfect for beginner vapers.
·Advanced vape starter kits — large kits with mods that use external batteries and large tanks, often designed for sub-ohm and D2L vaping.
·Rebuildable vape kits — kits with rebuildable platform tanks, intended for advanced vapers who want to tailor their vaping experience by building their own coils.
What's Included in a Vape Starter Kit?
That's a good question… but without a definitive answer, I'm afraid.
The contents of a vape starter kit differ from manufacturer to manufacturer. Some are more generous with what they pack. Others… a bit more stingy.
However, it's important to say that, with every vaping kit, you get the essentials that you need to start vaping immediately. Quick note — most kits do not include vape juice or other vapable materials because of all the legal mumbo-jumbo surrounding that. You'll need to have e-liquid or anything else on you if you want to start vaping the moment that FedEx carrier hits your doorbell.
Contents of a standard vape starter kit:
·a vaping device (a mod, a pod device, or a vape pen, depending on the type);
·a tank, an RBA, and RDA or a cartomizer (again, depending on the setup);
·a set of external batteries (not always included) or a USB charger.
·extra atomizers, coils, vaping wire, and cotton (usually in rebuildable kits);
·for RDA tank setups, additional o-rings, screws, and a small screwdriver;
·extra glass tube for your glass tank;
·extra adapters for small kits (heating chamber for herbs, nail for concentrates);
·authenticity card, warranty, and user manual for your device;
·a small bottle of vape juice (included in some kits, usually not on the US market).
3 Awesome Kind Pen Vape Starter Kits (For Vape Juice, Concentrates & Weed Vaping)
Now that you know what a standard vape kit holds, let's take a closer look at three awesome Kind Pen starter kits and what they have to offer.
The Jiggy 3-in-1 Vape Starter Kit
The Jiggy 3 in 1 vape pen comes with an easy-to-use straw that lets you dip into your wax and take a hit with no need for preloading. Of course, for more flavorful hits, we've included a quartz atomizer with quartz coils that easily fits once you remove the straw. And, if you're into e-liquid vaping, you're in luck as the Jiggy is a multi-use vape pen compatible with all standard Ccell 510-threaded tanks!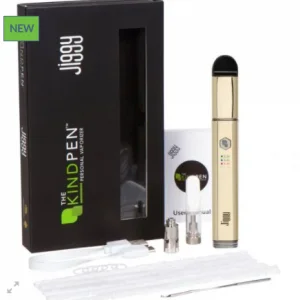 The TruVa Mini 2.0 Dry Herb Vape Starter Kit
Our flagship portable dry herb and weed vaporizer – TruVa Mini 2.0 –uses True Convection Technology (no wasted product and no harsh taste), has an adjustable temperature range (350°F – 430°F) with one-click control, and a 0.3-gram, easy-to-clean quartz chamber.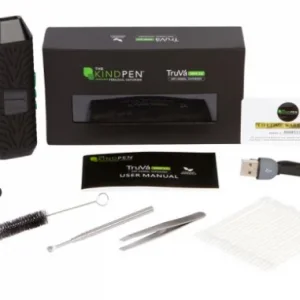 The Breezy E-Juice Vape Starter Kit
The world's first dual-action vaporizer with a preheating chamber technology (and Ultron-level metal construction) that delivers even, smooth, and utterly awesome hits! This dual-action oil and e-liquid vaporizer is the first of its kind — pop any 510-thread cartridge in Breezy and experience the joy of smooth and delicious hits. Having trouble with high-viscous liquids and oils? Breezy handles them like a champ thanks to its preheating chamber function and makes sure that you get the most out of your product even in extreme weather conditions.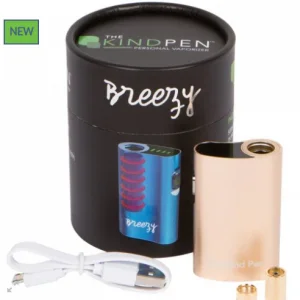 Not sure if these beginner vaping kits are right for you?
Don't go anywhere without reading my list below — it details exactly how and why ordering your vape kit today will turn your life around.
5 Reasons Why You Should Order Your Vape Starter Kit Today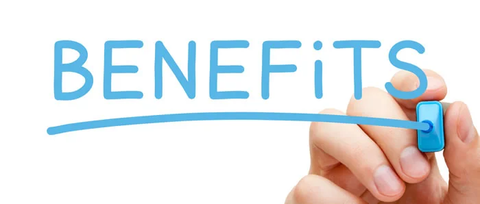 I won't beat around the bush here so we'll dive straight into the thick of it:
·Vape starter kits are affordable — on average, vape kits are around 25% cheaper than standalone vape devices. This is great news for you, especially if you're a vaper who likes to try on new stuff all the time.

·They are all-in-one (no guesswork) — of course, the biggest pro of buying a vaping starter kit is that all the decisions have already been made for you. You don't have to guess which tank to order, which coils and atomizers will fit that tank, or anything else. Everything in the kit was designed to be used together.

·Starter kits are great for learning the basics of vaping — an uncomplicated kit will help you figure out the intricacies of vaping — what's your style, do you prefer M2L or D2L, and similar. The added bonus here is that you won't break the bank trying on different devices and setups.

·Replacement parts are included — broken tank glass? There's a spare. A busted o-ring? There's a spare. Vape starter kits are awesome because you don't have to go hunting for spare parts — they're already there!
·No bells and whistles = less malfunctions — this is especially true for those vape pen starter packs with devices that don't contain a lot of electronics. You press. You vape. You enjoy. Since there aren't that many moving parts, these devices tend to last a good long time.