Press Release
This weekend saw the Silverstone round of BTCC conclude, as one of the most watched racing events in the UK this race was attended by nearly 50,000 spectators and broadcast to a further 500 million viewers worldwide.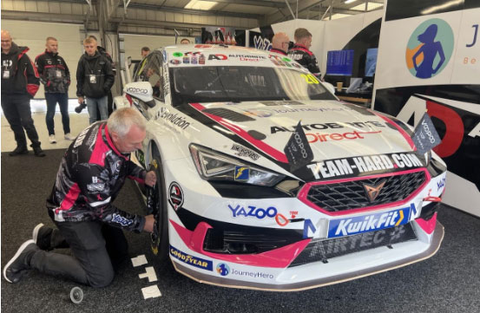 Race ready with VOOPOO
As the UK's No. 1 vape brand, VOOPOO is proud to back the professional racing driver Will Powell, Will is in his early career as an up-and-coming British Touring Car Champion, will comes from a strong background in GT racing and on top of this Will also own and operates the race team Motus One.
Track side Wills car had the VOOPOO logo prominently displayed for fans to see. With a strong combination of vape brand and competitive sports, it showed the determination of VOOPOO and users to stay together. Just as the driver WILL praised VOOPOO, "I started vaping to stop smoking conventional cigarettes and found the VOOPOO range to be the best choice."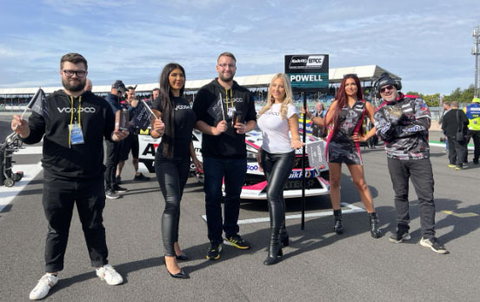 Shows team colours with VOOPOO models
As the day commenced the two VOOPOO models engaged with the audience to show off the newly released products from VOOPOO the DRAG H80S and DRAG E60. As the two latest models from the DRAG series, they were widely loved by users once they came out, this was also the first time they were shown to users in the UK.
According to many industry leaders, it is certain to be a top selling product from VOOPOO with rich taste, experience, unique appearance, and the new ECO mode.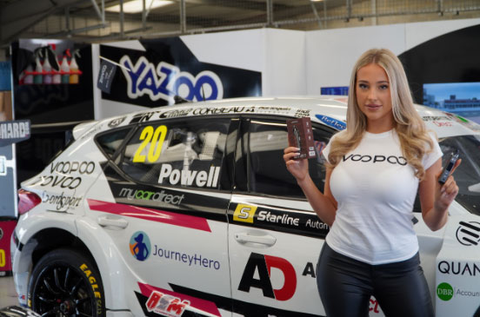 Since the release of the DRAG product that is loved by users around the world since 2017, VOOPOO has always adhered to the user-centric approach and is committed to becoming an expert in the e-cigarette category.
At present, VOOPOO has created four major product series of ARGUS, DRAG, VINCI, V, covering MOD, to PODMOD, and POD multi-type products. VOOPOO hopes to bring every user the ultimate vaping experience and unforgettable vaping moments through each product that has been carefully developed.
And remember "Quit Smoking, chose VOOPOO".