There are those that prefer stealth vaping.  But some vapers enjoy churning out massive clouds, performing vape tricks, and attracting as many people as they can to their vaping session.  Occasionally, you will see them display their vaping skills to a group of curious onlookers.  
Not every vape enthusiast likes this kind of attention. Some vapers even reside in areas where vaping is despised, highly regulated, or perhaps illegal. Although, some vapers love to attract attention, while others seek the opposite. Some seek the ability to be unseen and unnoticed during their vaping session. In some instances, vapers just want to enjoy a peaceful vaping experience without the weird gazes or queries from others. Stealth vaping helps such vapers accomplish their objective.
What is Stealth Vaping?
To be brief.  Stealth Vaping is:
·Concealed Vaping
·Stealth Vape Outputs little to no vapor
·Outputs little to no smell
·Draws less attention to your vape session
A stealth vape session involves vaping in a subtle style where many people can not tell what you're doing or smell it. It entails the use of a tiny vaping device that produces little to no vapor clouds. Smaller vapes allow the users to make the puff output size almost invisible and the stealth vape device can be concealed behind your palm. This type of vaping works extremely well with inconspicuous devices utilizing low power and tight MTL draw.
Small vape devices are helpful but won't complete the mission of stealth vaping all on their own.  Things like flavor and ratio of PG to VG will also play an important role.  We will discuss E-Liquids in more detail in the tips provided.
Through stealth pod vapes, you can avoid drawing unnecessary attention to yourself. Given that vapor in tiny quantities has a weaker fragrance, there is a less noticeable smell in your general surroundings, making a stealth pod vape a great option when you would rather not draw too much attention to yourself.
However, stealth vaping can still put out noticeable vapor. It is not advisable to stealth vape in areas where vaping is prohibited. New regulations emerge on a regular basis that put public vaping and smoking cigarettes in the same group and some spaces that ban vaping, such as airplanes, public transportation, and government property grounds, could land you on the wrong side of the law if you are found.
Tips for Stealth Vape Sessions
1. Pick a Smaller Vaping Device
Utilizing a smaller vaping device is one of the most effective and super easy ways to hide your session. Small vapes such as pod systems fit well even in your tiniest pockets, making them easy to carry around always. Some individuals may not even realize you are vaping if you are utilizing a portable pod system or cig-like vape pen. You can also buy stealth vapes that resemble day-to-day objects, including flash drives, tiny highlighters, or key fobs, to avoid drawing people's attention to yourself.
Hide your stealth vape behind the palm of your hand.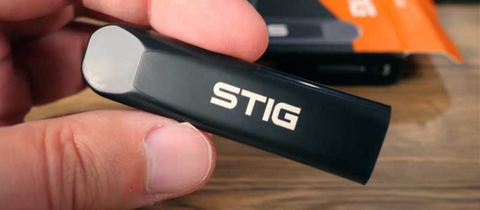 2. Conceal Your Devices LED Lights
A wide array of ultra-portable vaping devices feature a tiny LED light that blazes every time you take a hit on the device. Due to the small size nature of this light, you can use your finger to conceal it when you draw. If you leave the LED light unconcealed, people will notice you are vaping, particularly in low-lighting settings.  Concealed vaping won't work if you can see a light shining behind your palm.
3. Use Subtle Flavors
When you use flavors such as menthol or tobacco, you will be advancing the narrative that vapes aren't much different from cigarettes. The smell does not resemble combustible cigarettes but people might still assume they contain similar toxic chemicals. It is okay to use these flavors at the comfort of your home, but if you want to stealth vape without drawing unwanted attention, you should go for vanilla, cherry, or citrus flavors, or ones that would easily blend in a crowd. Because these flavors are so popular in day-to-day experiences, some individuals may assume the aroma is originating from something else far away from your vape device.
The best idea would be to use unflavored E-Liquids, but we don't want to completely ruin your vape session.
4. Zero Vape
Even with a tiny ultra-portable device with minimal power and subtle vape juice flavor, there is the inescapable reality that you will reveal your position when you puff out any size of vapor cloud from your mouth.  If your objective is to hide your stealth pod vaping sessions completely from curious eyes, you can leverage a couple of methods to dispel the vapor cloud either prior to or during exhalation.
Zero vaping is a method of minimizing your vapor clouds size is by holding the vapor in your mouth for an extended period. Once it has condensed in your lungs, puff out through your nose to reduce the escaping vapor.  The idea of zero vaping is that you want to exhale zero vapor which will take some practice.  while holding in the vapor longer will dissipate the cloud you also want to exhale as slowly as possible.
The longer you can hold the vapor in your lungs the more the vapor will dissipate.
If you try all these tricks and the vapor is still visible, you can utilize a screen to capture or filter the vapor. Most stealth vapers puff out through their shirt or a paper towel that hinders the vapor from generating a huge cloud in the air. What is more, the material captures most of the scent too.
5. Vape High PG Content E-Liquids
Another tip that will reduce the size of your clouds is to vape high Propylene Glycol (PG) content juices.  VG or Vegetable glycerin is where most of the vapor effects or clouds come from.  If you can cut VG down to about 50% or less then this will have a dramatic effect on the visual vapor cloud that is produced.  If it's possible or if you make your own eliquid, we recommend putting 30% VP 70% PG in to your stealth pod.
6. Stick to Short Puffs
If you draw on your vaping device for a long period, you will definitely churn out huge vapor clouds. While small vapes don't release lots of vapor, a long draw will without a doubt produce a medium-size cloud. When puffing out, it is advisable to tighten your lips and put out a restricted stream of vapor down and away from curious eyes. Keep in mind that stealth vaping is low-key, but can be visible.
7. Act Normal
Pay attention to your body and behavior while stealth vaping.  Acting suspiciously during your stealth vape session can draw a lot of unnecessary attention and worsen your experience. Try to act as normal as you can. For instance, if you are vaping at your workplace, minimize the number of times you get up from your desk. If you incorporate your vaping sessions seamlessly into your usual routine, your colleagues will barely notice.
Devices that are Ideal for a Stealth Vape
Pod mod systems are arguably some of the best devices for stealth vaping due to their user-friendly nature and discrete operation. They don't generate super large clouds, they are inaudible during operation, and the majority of them lack bright LEDs that turn on during operation. Below are 4 pod mod systems that will work magic for every enthusiast of stealth vaping.
1. Vladdin Vantage Stealth Pod
This device is one of the super stealthy pod systems in the market. It allows you to vape wherever you want and every time you want. It has an exceptional squashed teardrop shape, which makes it stand out from other pod mod systems. In fact, most people won't recognize it as a vaping device at first glance. The 3-inches tall device gives an enjoyable in-the-hand feel. The Vladdin Vantage is constructed with a tiny but sturdy body. It features a detachable pod for convenient refilling and an unparalleled discrete vape experience. Great for concealed vaping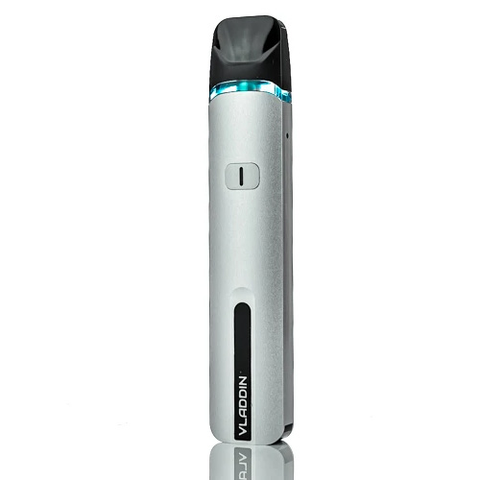 2. UWell Caliburn G Stealth Pod
The Caliburn G has become a household name in the pod mod systems arena. Measuring 86mm*54mm*8mm and weighing just 136g, this stealth vape is a compact-sized, easy-to-use, and ultra-portable vape mod. It has a refillable pod and long-lasting battery that allow you to enjoy stealth vaping for a long period. Thanks to its 5-color option, including black, tan, rose gold, pink, and gunmetal, you can easily express your personality. Other than its outstanding performance, this pod mod system is budget-friendly.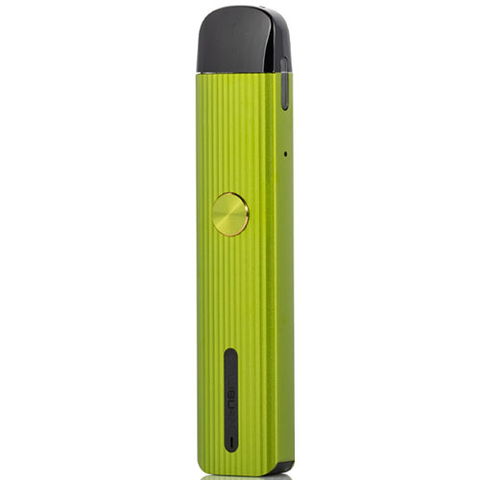 3. Smok Nord 4 Stealth Pod Vape
This pod mod system is a great choice for both newbie and experienced vapers looking for a quality on-the-go vaping device. It has managed to position itself as the go-to stealth vaping device among pod system enthusiasts. With this pod mod, you can vape anywhere and anytime you want. This subtle and intuitive vape device provides two distinct airflow options to help you pick the kind of cartridge that suits your vaping style well.  This pod device is portable enough to fit behind the hand or pocket. It accommodates a large battery that can allow you to vape for hours before requiring a recharge.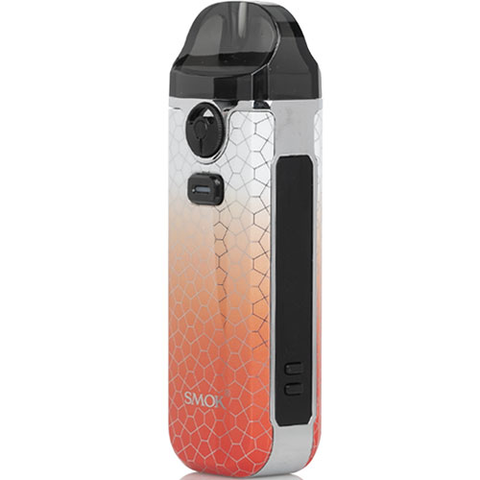 4. Phix Vape Kit Stealth Vape
Major League Vapors are the brains behind the designing and building of this innovative kit. It makes stealth vaping a stress-free and unforgettable experience. The device pumps out stable 3.7 volts to burn the e-liquid in its pre-filled pods. It comes with a built-in 280mAh battery that allows you to vape for a long time between charges. Since it charges up faster, you won't need to carry around additional batteries.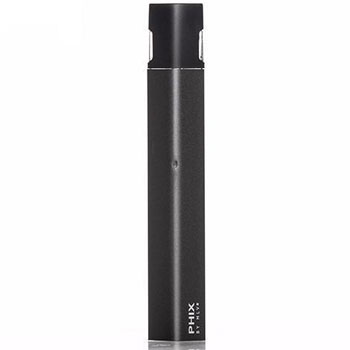 Disposable pod systems also make a great stealth pod.
Stealth Vape Consequences
Stealth vaping is a reliable and effective way to enjoy your vaping session without drawing unwanted attention. However, do not vape just anywhere.  If you ignore rules or restrictions against vaping that have been put in places such as airplanes, restaurants, clubs, and workplaces, you may face some dire consequences.
·Tickets
·Bans
·Escorted Off Premises
The last thing we want is for you to pay for that big ski trip only to be escorted to the door.  Always make use of your own shrewdness to decide when it is ideal to vape normally, stealth vape, or avoid vaping altogether.  If you decide to stealth vape, this guide will help you do so more effectively.